KITCHEN REMODELS
Exclusive plants, unique by their sizes and forms!
COOK UP A STORM IN A CUSTOM KITCHEN
WORK WITH SKILLED CUSTOM KITCHEN REMODELING CONTRACTORS IN FREEHOLD, NJ AND SURROUNDING AREAS
Do you want to give your kitchen an impressive new look? Highlander Renovations LLC in Freehold, NJ and surrounding areas can take on any size project you have in mind. If you want to start a custom kitchen completely from scratch, you can trust us to design something truly unique. We can also do smaller jobs like countertop or tile installations. Pick us to do any kitchen improvement you need.
Contact our team of kitchen remodeling contractors today.
WHAT PARTS OF THE KITCHEN REMODEL CAN WE TAKE CARE OF?
There are many steps to building a custom kitchen, and we take care of all of them. Our services include:
Electrical work

Plumbing work

Flooring

Room gutting

Countertop additions

Cabinet additions

Appliance Installations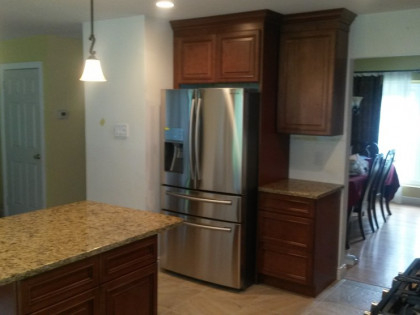 When you need skilled kitchen remodeling contractors, rely on someone who can manage your entire project. Call us today at 973-906-5357 to partner with a professional.